Birmingham is the biggest city in the UK outside of London, with the largest regional economy & the highest productivity growth in the UK. Birmingham has the highest concentration of businesses and is home to over 100,000 companies (440,000 in the broader Midlands). It is also a hotbed for entrepreneurs and innovative start-ups with over 75,000 new companies started in the five years to 2017, more than any other regional city.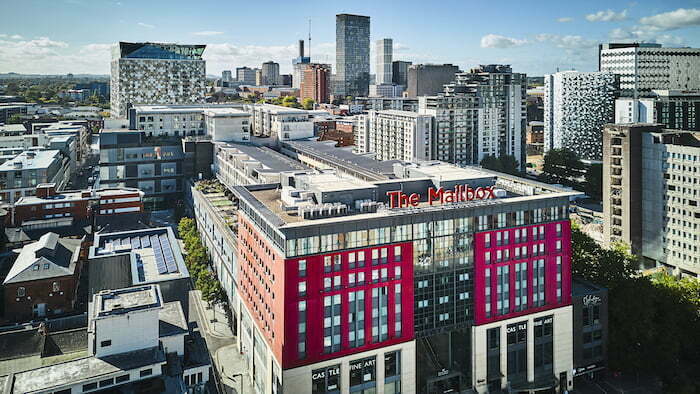 Birmingham is at the heart of UK's second largest city region, the West Midlands
The region is home to 4.2 million people and one of Europe's youngest populations, with 40% of residents aged 25 or younger
100 miles north of Central London
90 miles south of Manchester
Named the UK's regional city of influence in 2017
Set to benefit from the government's 'levelling up' agenda
To London & the rest of the UK
London 1hr 20mins by train
Birmingham International Airport in 15 mins
Excellent road & rail networks – HS2 approved in February 2020
Five universities in the region producing over 25,000 graduates a year
Positioned as one of the fastest growing tech economies in the UK
Availability of city centre Grade-A office space has decreased by 6% per year since the end of 2009.
Tenants such as Goldman Sachs, BT and AXA have identified Birmingham as a regional hub for decentralising material parts of their operations
Strong Service Driven Economy
Supporting its reputation as one of the most investable cities in the UK with a 28.1 billion economy (2018), Birmingham has the highest concentration of financial and professional services outside of London
Birmingham lays claim to being one of the most well-connected cities in the UK and continued investment in travel routes and facilities is only strengthening its hand. Mailbox is a 5 minute walk from Birmingham New Street Station, the UK's busiest train station outside of London.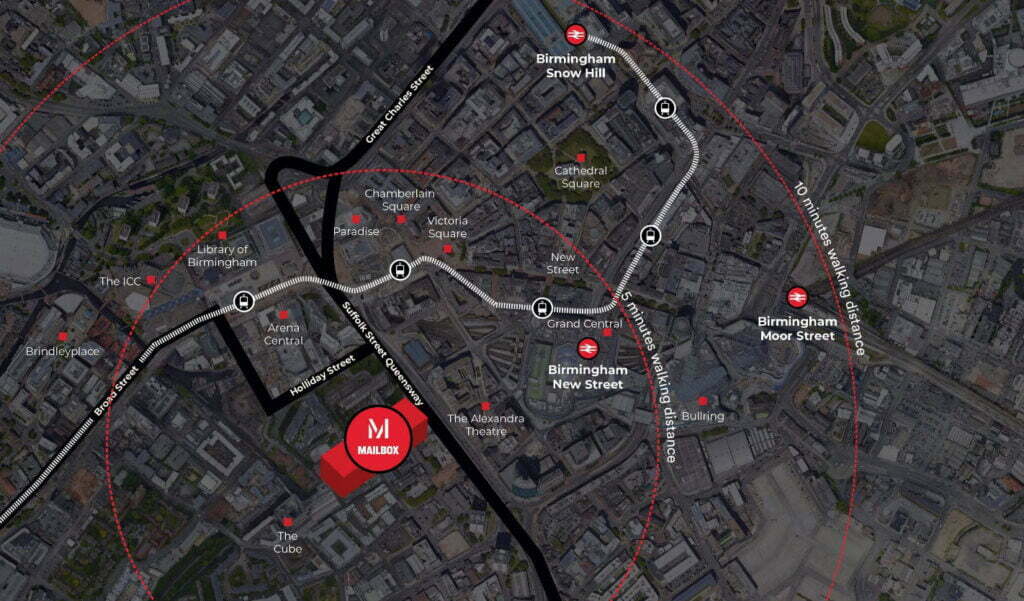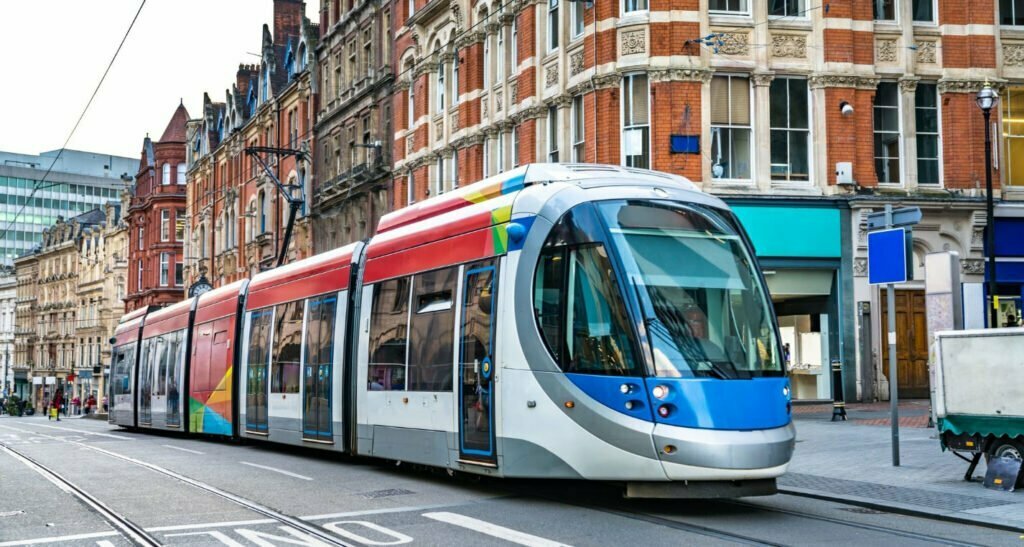 Strategically located at the heart of the country and well-connected by road, rail and air, Birmingham is the second largest city in the UK, boasting a population in excess of one million. Furthermore, the city sits at the centre of the Midlands Engine for Growth, a region with a population of 11.5 million.
Interested in
Leasing at Mailbox?
Mailbox is one of the UK's largest mixed use destinations outside London, overlooking Birmingham's famous canal network. Download our leasing brochure to learn more about leasing at Mailbox.