LandAid's biggest ever SleepOut in London, Manchester, Birmingham, Bristol, Leeds and Cambridge has raised over £465,000.
On Thursday 10 March, dozens of property professionals braved the cold overnight at Mailbox's Q Park in Birmingham, which raised £25,424 for young homeless people in the city.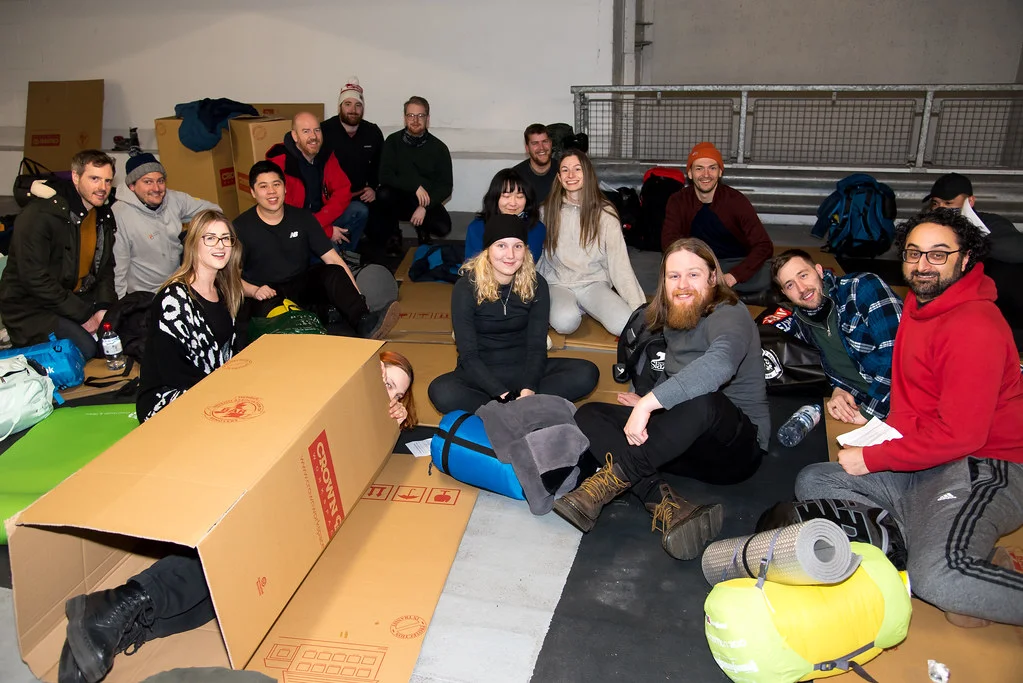 The funds raised in Birmingham's SleepOut will go to the St Basils Live and Work Village, which provides accommodation and employment opportunities for young people at risk of homelessness.
In total across the country an incredible 650 people slept outside, while another 150 took part virtually by sleeping outside at home as part of the LandAid SleepOut series, which saw 817 professionals from over 120 property companies come together to raise valuable funds to support homeless young people in each city.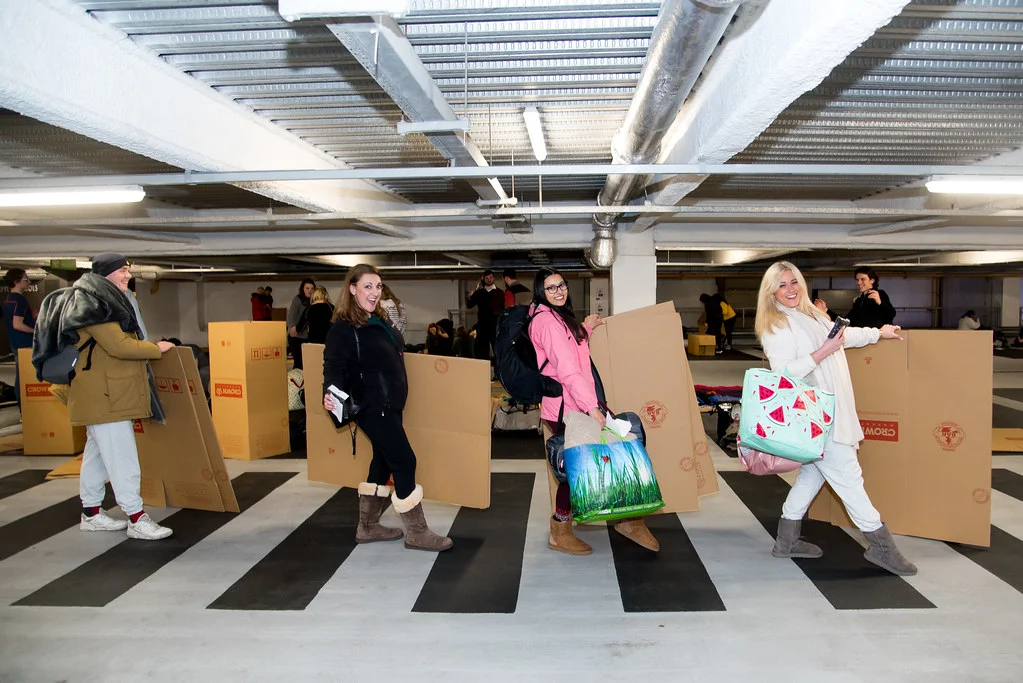 The LandAid SleepOut has been supported by headline sponsors Knight Frank, alongside regional sponsor Prologis in Birmingham, while Q Park very kindly lent the venue. The event also received over 1,000 cardboard boxes from Crown Workspace, Hunter Ops and The Luxury Printing Company for providing the signage for the SleepOuts and Yorkshire Tea for providing the tea.
Paul Morrish, LandAid's Chief Executive, said: "A big thank you to everyone who braved the freezing cold and slept out during the biggest LandAid SleepOut ever. An incredible amount has been raised by professionals across the property industry. Every penny raised will go towards LandAid's mission to end youth homelessness.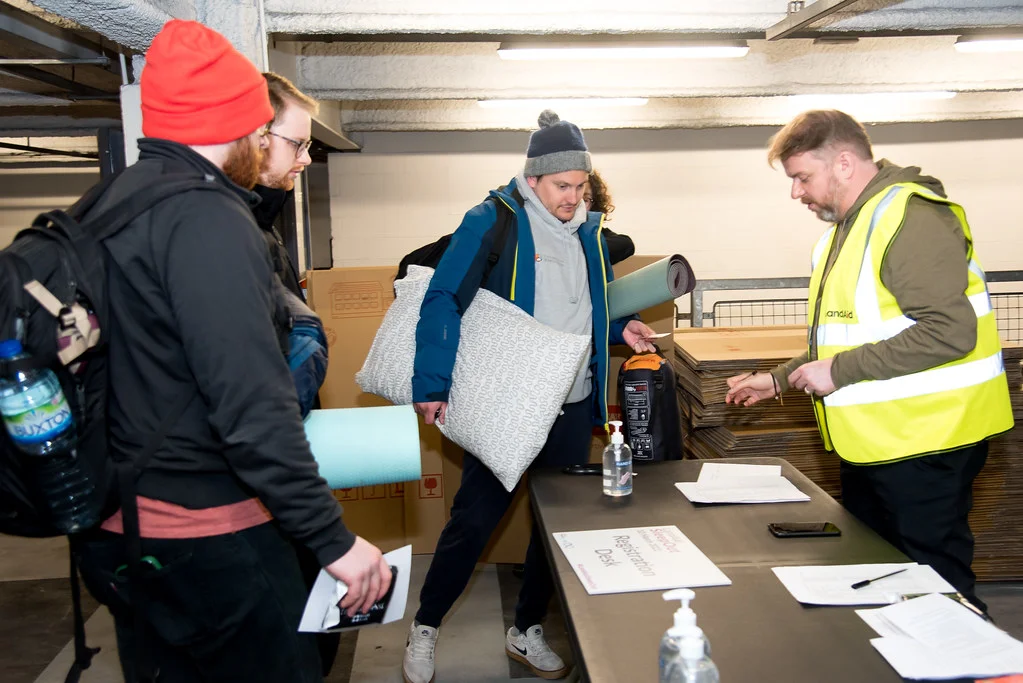 Andy Jackson, estates director at Mailbox who participated in the SleepOut, said: "The sleepout was an incredible experience and I'm amazed by how many people took part and showed great enthusiasm throughout.
"This is the second time in my life that I've taken part in a SleepOut and I'd definitely do it all over again. I found it to be an such an eye-opening experience that helps people to understand the daily struggles that the homeless community faces first hand – from the dropping evening temperature to broken sleep, there's so many aspects of homelessness that can be easily overlooked.
"While our experience was a long way from reality and the most uncomfortable aspect was the broken sleeping pattern, Jean Templeton and her team at St Basils and LandAid have done a fantastic job at raising awareness of the severity and complexity of homelessness with the SleepOut, which helped to raise over £25,000 in Birmingham, while the national total tops an incredible £400,000."